2019 In Review
2019 started with a fizzle. After working with at startup as their CTO, I was abruptly let go.
Did it suck? Of course.
Was it for the best? Yes, for sure.
So how did the rest of the year go?
Business
Shift to "Remote Work" Consulting
Instead of defaulting back to my standard "Consulting CTO" offering, I decided to see if there is something else I should focus on. I decided to do private coaching with Jonathan Stark who helped me see the remote work trend and how I could help companies transition from traditional offices. The questions really then become:
How do I eventually become the guy that Fortune 100 companies would call when they are ready to do a shift?
How do I get in front of small/medium companies in the near term needing help in this area?
What I learned:
The transition to remote happens over a pretty short window, say a few months. You need to be able to connect with these key decision people at the right moment if you're going to be able to help them at all. This is hard.
Without having done it yourself, on the surface, remote work seems like "working at home and overcoming distractions" when of course, it's far more nuanced. With this in mind, most companies think they can manage the transition successfully on their own. I don't know how many people are actively looking for "remote work consultants"
Companies open to remote workers just seem to want to hire someone remotely and just bolt them onto their existing in-office team. That's the hardest way to make it work long term but that's the easiest way to start.
Heavy Marketing Focus
In my business marketing is my #1 weakness. I've always tried stuff to develop clientele with inbound leads but it's always hard to come by. I upped my effort in 2019 and will do the same in 2020. What I've worked on:
I started writing high quality content.
I do O'Reilly Webinars on remote work which are quite popular
Active on twitter/Linkedin social media (this didn't do anything for me)
Reaching out to HR directors and interviewing them for articles. This resulted in some great relationships.
Started doing joint webinars with companies that have tools for remote teams.
Email/Linkedin campaigns for founders in expensive geographies
A bunch of other stuff I don't even remember
I have had lots of great conversations and helped lots of people through the above, but few have materialized into remote transition consulting contracts.
Hired a Full Time Virtual Assistant
I've hired virtual assistants from overseas from the past decade for adhoc work and only this year hired someone to help me on a full-time basis. I wasn't entirely sure how I was going to fill up his time but I knew by having him this much it would help me to delegate things out.. and it worked!
I have since slowed down his hours as I have been re-calibrating on new processes for the business.
The Importance of Community
My family is awesome and very supportive but they really don't understand the entrepreneurship struggle. That's why being around like minded people is critical. I have two groups that have really been pivotal in my mental health: a small private Slack community of young SaaS bootstrappers and my local coworking space. Thanks to both groups!
Personal
Sunroom extension
With 3 kids and me at home, we optimize almost all the space in our house. Two years ago we decided to wanted to build an extension that would be an indoor/outdoor type space. This gave:
Me the ability to work by the windows instead of the basement
Gave my son his own bedroom as the office in the basement was available
A space for the kids to play where the basement tenants wouldn't be bothering.
More fresh air in the evenings in the summer (safe from the brutal mosquitoes)
It was a massive win but a massive job. I was the general contractor and had to manage almost all the details of the project. While it took a lot of time away from my business, we are really pleased with how it turned out.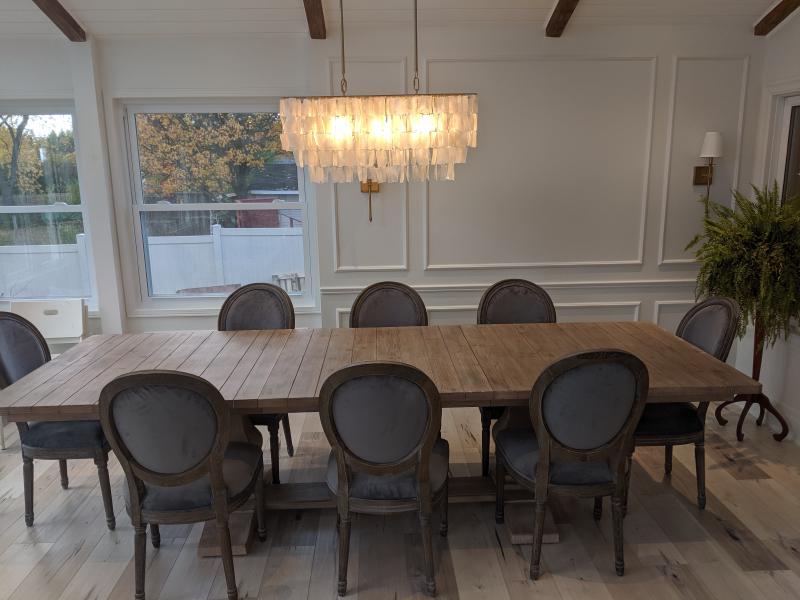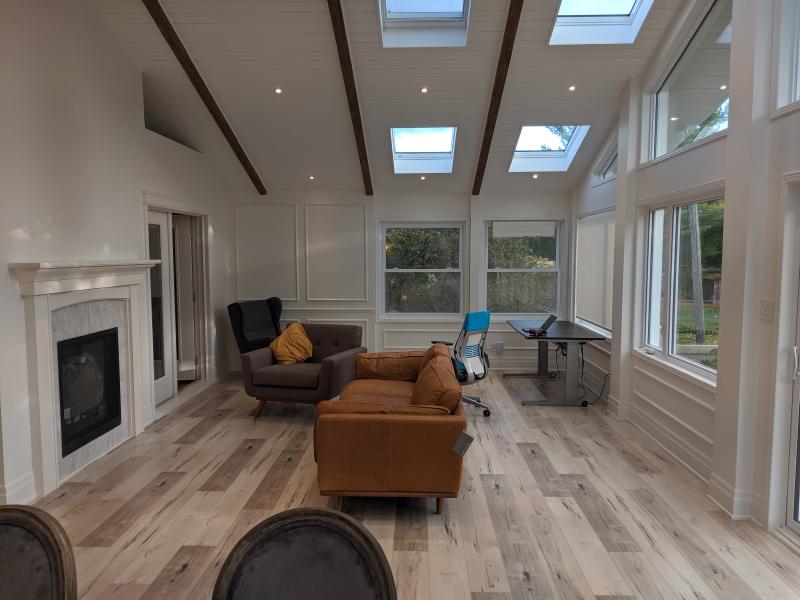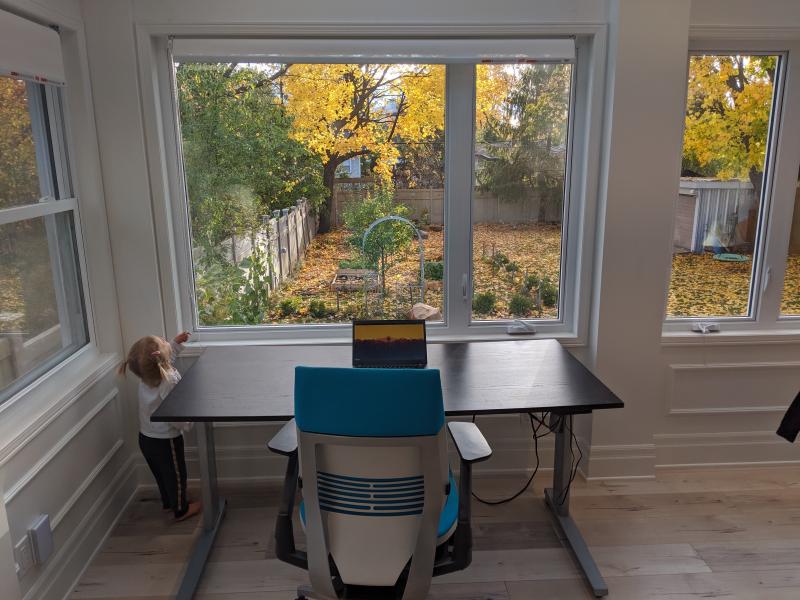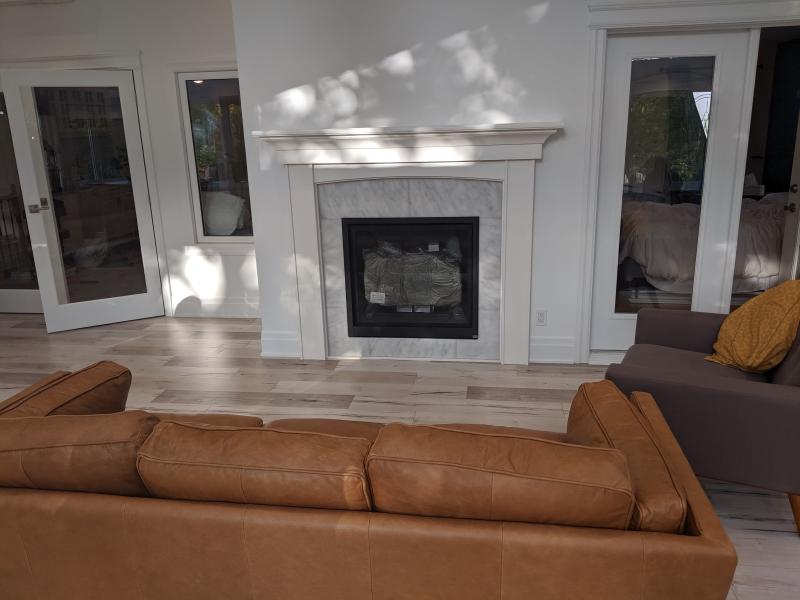 Indian cooking classes
Indian is my favorite cuisine the one I find the most challenging. These days, cooking is my primary creative outlet so improving is a priority for me.
For years, I've tried to find someone to regularly teach me how to cook Indian food and one day on Kijiji (Canada's Craigslist) someone finally popped up offering private cooking classes 8 minutes down the road from me. She's great and I'm now a Dosa Masala master :D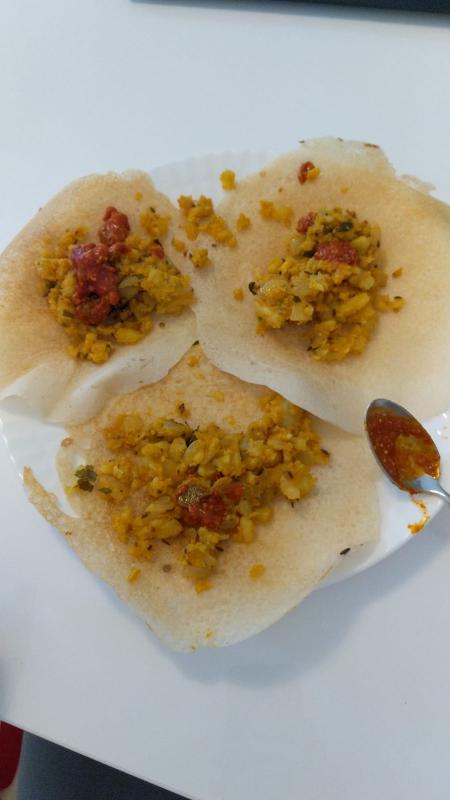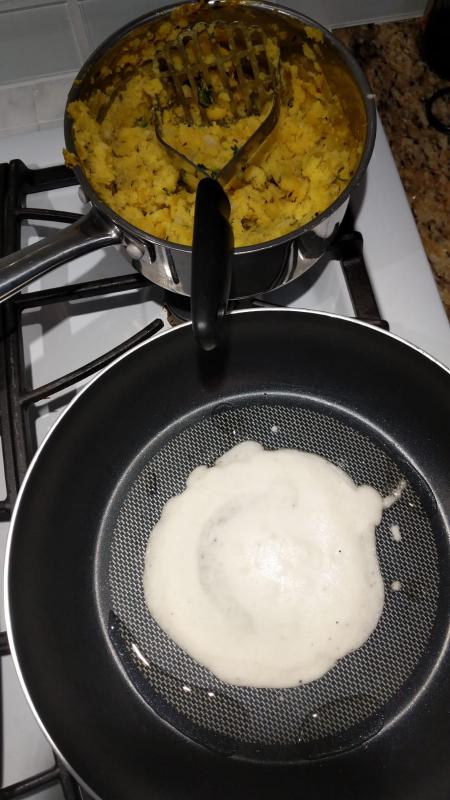 Stopped Anti-Anxiety Drugs
One of my kids has really low impulse control and can get quite violent. This created a stressful environment at home and I noticed I would have shortness of breath and just need to escape the house when my kid was having an episode. Other days we would be out for a walk and I would feel totally emotionally numb. In 2018 I started taking Lexapro and talk therapy. By the fall of 2019, we had done lots of work with our family and the whole environment shifted enough that I was able to come off the medication.
House Concerts
A friend of mine told me about people who host music concerts in their home. I thought it was such a cool idea and wanted to do the same! In 2019, we have hosted two of them and hope to host a number more in 2020.
In March we hosted Ian Sherwood to 11 people.
In October we hosted Jacob Moon with 30 people.
What about 2020?
Well, I'm only now recovering from the Christmas break and trying to plan for the year. I'm not expecting any huge strategic shifts but I am starting with a client for 2 days a week which should be a really nice, consistent momentum. We'll see!
Have a great year!