Case Study: From idea to launch in three months

How a startup bootstrapped their project management app by leveraging technical expertise of The Remote CTO
OVERVIEW
The GC Reno Mobile app is the brainchild of Randy Margalith. With a family that has been in the general contracting business for more than 40 years, Margalith understood all of the productivity killers making the work of general contractors more difficult.
To solve these inefficiencies, Margalith aimed to create a comprehensive mobile app to help general contractors manage some of the more time-consuming daily operations. With a well-developed idea and market research data already in hand, Margalith needed an experienced technical adviser to take his app from idea to reality in the most cost- and time-efficient way possible.
CHALLENGE
Overcome limited technical expertise to make "the most comprehensive free mobile application solution available for contractors" a reality
As experienced as Margalith was in general contracting, he did not have the technical expertise to execute an end-to-end plan for developing a mobile app. Before putting any time or money toward creating the GC Reno Mobile App and hiring a development team, Margalith needed a trusted technical advisor.
He had previously hired a designer for the app, but found that the design didn't align with the real-world workflows that general contractors actually face, so he needed to throw out all those designs and set him back months. "I had a solid idea and a lot of data to back it up. But I needed a technical expert to help me articulate things to a development team [to be sure this project is a success]," said Margalith.
Ultimately, Margalith understood that any inefficiencies during the development process could quickly prove cost-prohibitive and put the forward progress of the app in jeopardy. To prevent this outcome, Margalith needed a better understanding of the scope, feasibility, and limitations of his mobile app project.
---
Market-tested idea for a mobile app
---
Limited wiggle room in terms of budget
---
Non-technical founder requiring technical expertise
---
"It was a much-needed opportunity to take a step back and understand what was important and what was out of scope if I really wanted to see this app come to fruition quickly."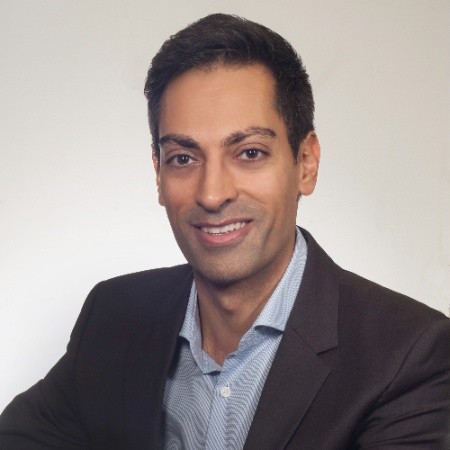 "Having on-demand access to a technical consultant was crucial to keeping things on track."
SOLUTION
Hire a remote technical consultant to audit existing wire-frame and user story, prioritize technical questions, and shorten time to market
It was at this point that Margalith contacted Jevin Maltais of The Remote CTO. The first step was an eight-hour "onsite sprint" to conceptualize the user experience, design, and technical roadmap for the GC Reno Mobile App. "For me, it was a much-needed opportunity to take a step back and understand what was important and what was out of scope if I really wanted to see this app come to fruition quickly."
The Remote CTO was able to put the more technical aspects of the project into layperson's terms. "From there, we discussed the entire workflow and user stories, step by step, the technical tradeoffs and developed a detailed technical roadmap for designing and launching the app," says Margalith. The Remote CTO helped design the key functionalities that differentiate GC Reno, such as project notes, quote creation, and in-app communication.
After their meeting in Montreal, Margalith continued to communicate with The Remote CTO remotely on any technical questions throughout the next two weeks. "Having on-demand access to a technical consultant was crucial to keeping things on track." Within two weeks, Margalith was able to bring his plans to a development team and clearly articulate his needs.
The Process
Step 1 - Isolating the Core Problem and Functionality
Jevin brainstormed with the client to distill the core pains of the client's users and together designed the workflow for the user.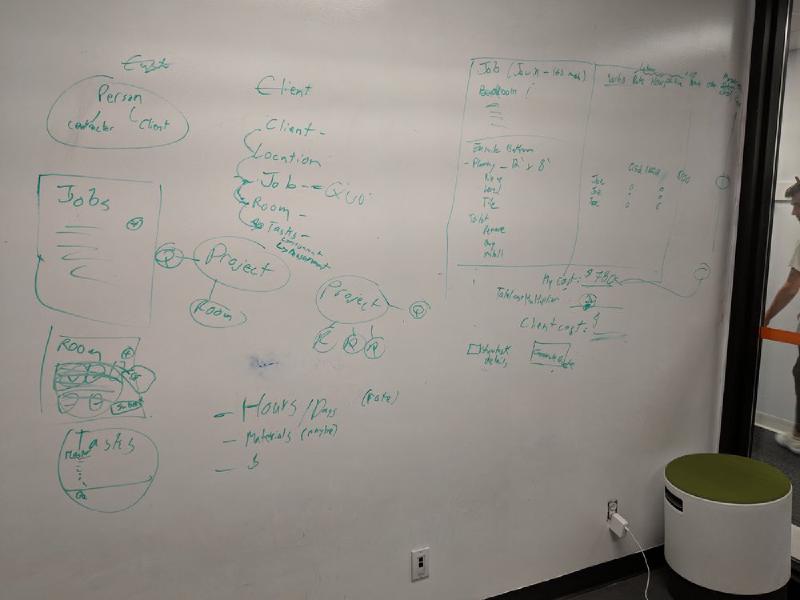 ---
Step 2 - User Flow
We described the entire user journey through the app and the possibilites of what they can do in a first version of the app
---
Step 3 - User Experience Design
Jevin designed the first version of the complete user experience a week later. The client was then able to show the mockups to potential clients to get real feedback
---
Step 4 - Design
We worked with our preferred design agency to build the User Interface to make it look functional.
---
Step 5 - User Stories
Jevin broke down the complex, hard to build features into smaller tasks that developers were able to execute on right away.
OUTCOME
A public version of the GC Reno App in less than three months
The time spent with The Remote CTO helped Margalith arrive at a viable prototype for the GC Reno Mobile App far faster. "After spending that time with The Remote CTO, I was able to go to a local development team and explain what I really wanted for GC Reno." The development team was able to use Margalith's work with Jevin, as well as data from the market research phase, to quickly redesign and wireframe the app.
Within four weeks, the first version of the GC Reno Mobile App was developed and released to the public. It is a comprehensive project management app built by a contractor, for residential contractors.
As the app continues to mature in the market and attract more users, Margalith will rely on The Remote CTO for the next phases in the project. Looking forward, plans for the GC Reno app include periodic updates to the current version, as well as a completely new version based on user research, usability testing, and user feedback.
About The Remote CTO
The Remote CTO specializes in product design and roadmapping to help non-technical entrepreneurs and startup founders turn big ideas into reality. The company has helped launch more than 20 products in the past 8 years. Contact The Remote CTO.