2021 In Review
TL;DR
ADHD Diagnosis and medication was a lifechanging experience for me. I never would have guessed this was a root of a number of my life challenges
I tried working at a larger tech company (Zapier.com), found it too big so I'm going to an earlier stage company in January (Humi.ca)
Last year: Check out my 2020 year in review
Professional
Joining (and Leaving) Zapier
Over Christmas 2020, I could see that Covid was going to be slowing down (I was partially right I guess?) and I was ready to work with other people, on a consistent set of products. Instead of going back to early stage startups, I thought it could be fun working for a more established company that had cultural norms established that seemed to resonate (at least from what they share online).
Engineering Manager - Data Operations - I joined up as an Engineering Manager in the Data Operations team, doing super interesting work building a data platform to enable our internal data scientists to find insights faster to help Zapier make better decisions.
Engineering Manager - Marketing Platforms - I later took over a team called Marketing Platforms, that had a similar enablement vision but this time for the marketing team! We were helping them to move faster through syncing 3rd party marketing tools and a self-service landing page builder.
After being there for eight months, I realized that this type of company is just too big for me. Decisions moved slowly, not enough people for the massive roadmap and there wasn't a ton of opportunity to grow. So despite almost everyone being extremely kind and the company having a very attractive work/life balance (everyone takes on average 6 weeks of vacation), I decided to leave.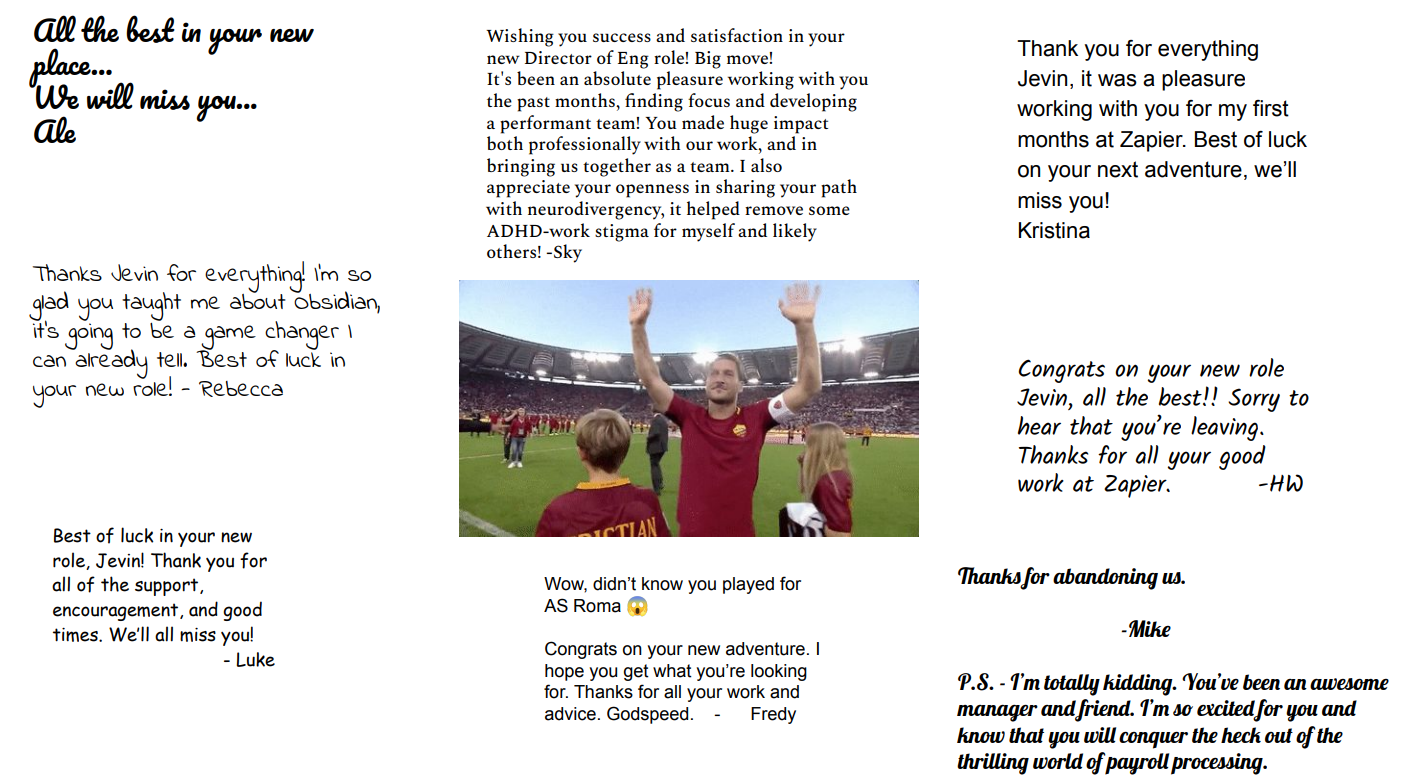 Joining Humi
While I was at Zapier, Humi reached out and asked if I would consider becoming their Director of Engineering for their payroll product. After a week and a half of interviews, it was obvious this would be a better fit with some really interesting, concrete problems. I'll be starting January 10th and I couldn't be more excited.
Shutting Down GalasAtHome
In May 2020, I started GalasAtHome, a virtual fundraising agency for non-profits. You can read more about it in last year's review. I built a whole team around this and had a blast doing it. One of my favorite things to do professionally to take ideas and build a business from it and that's exactly what I did here. In November 2021, we had our last event and I decided to shut down the company. All in all:
We did around 25 events in a year and a half
helped organizations raise millions of dollars.
Had an incredible team of 5 part-time consultants from diverse background (from Broadway playwrights, to livestreamers to event organizers)
My massive end-to-end checklist allowed me to delegate the entire event to the team with high confidence in the event's success. I didn't spend more than 2 hours per event.
Fun
While I consider myself an extrovert, I do need plenty of time to work on my own personal projects.
Cross Country Skiing
As a family, we are mindful about trying to add too much complexity to our lives. When we were trying to figure out some outdoor winter activities for the family, we remembered that just a year before they started grooming the paths 5 minutes from our house for cross country skiing. Why not try that?
In October 2020 we went to our local ski show and got everyone outfitted. Thank goodness we started early since all cross country skiing equipment was sold out in the region just a few weeks later. The whole city had the same idea!
It's probably the most cardio intensive activity I've ever done but one that I would like to continue to get good at. Some people can FLY on those trails.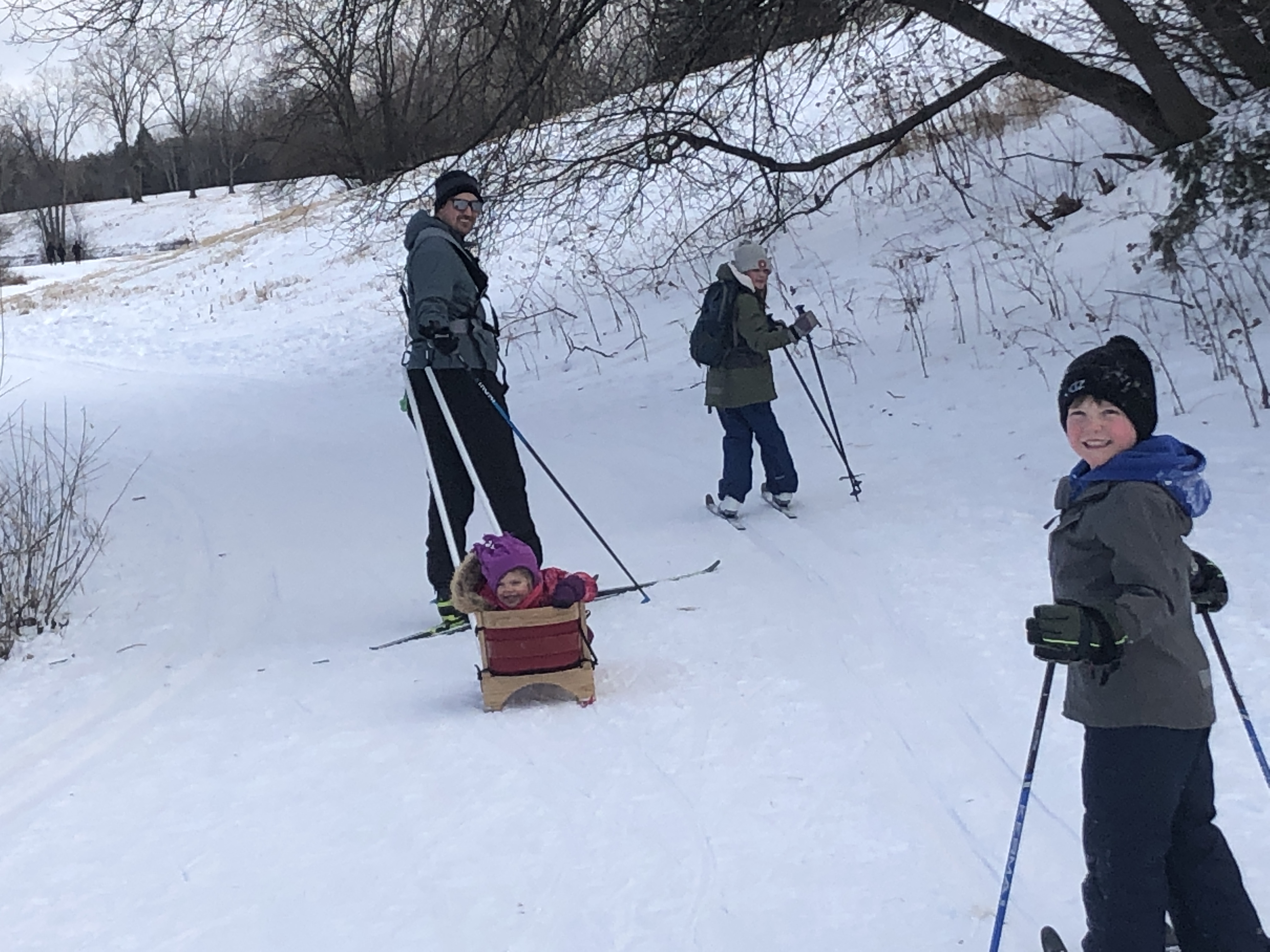 Jim Gaffigan has a pretty good take on Cross Country skiing :D :D
Cycling - Zwift
Urban cycling has always been a favorite activity for me. I was hunting for a form of exercise that a) I could do in 30 minutes at home and b) that I would enjoy. Not an easy ask. After some research, I settled on Zwift and I purchased a Tacx Flux S that would attach directly to my bike. Since getting my account a year ago, I've put in about 1000km.
One unique thing about cycling if you can measure the precise energy output vs. heart-rate, giving some really good data on your performance. Intervals.icu goes pretty heavy on the analytics here. YUMMY DATA!
To get more fit, just keep the fitness load/fatigue (purple line) above my current fitness level (blue line):

My heartrate vs. power. More power per heartbeat is better. I'm still not as strong as I was last spring from the graph: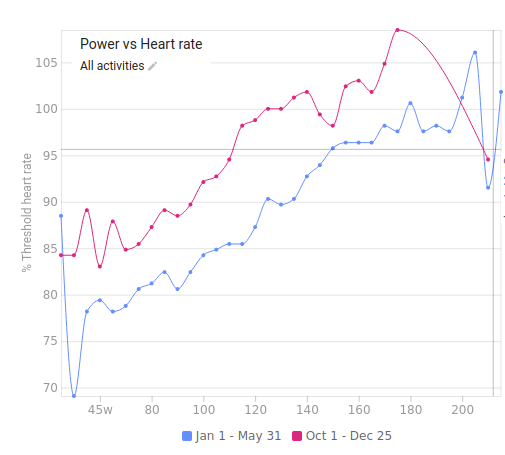 Since starting again in October, my fitness is lower than it was in the spring but it's helpful to see the progress.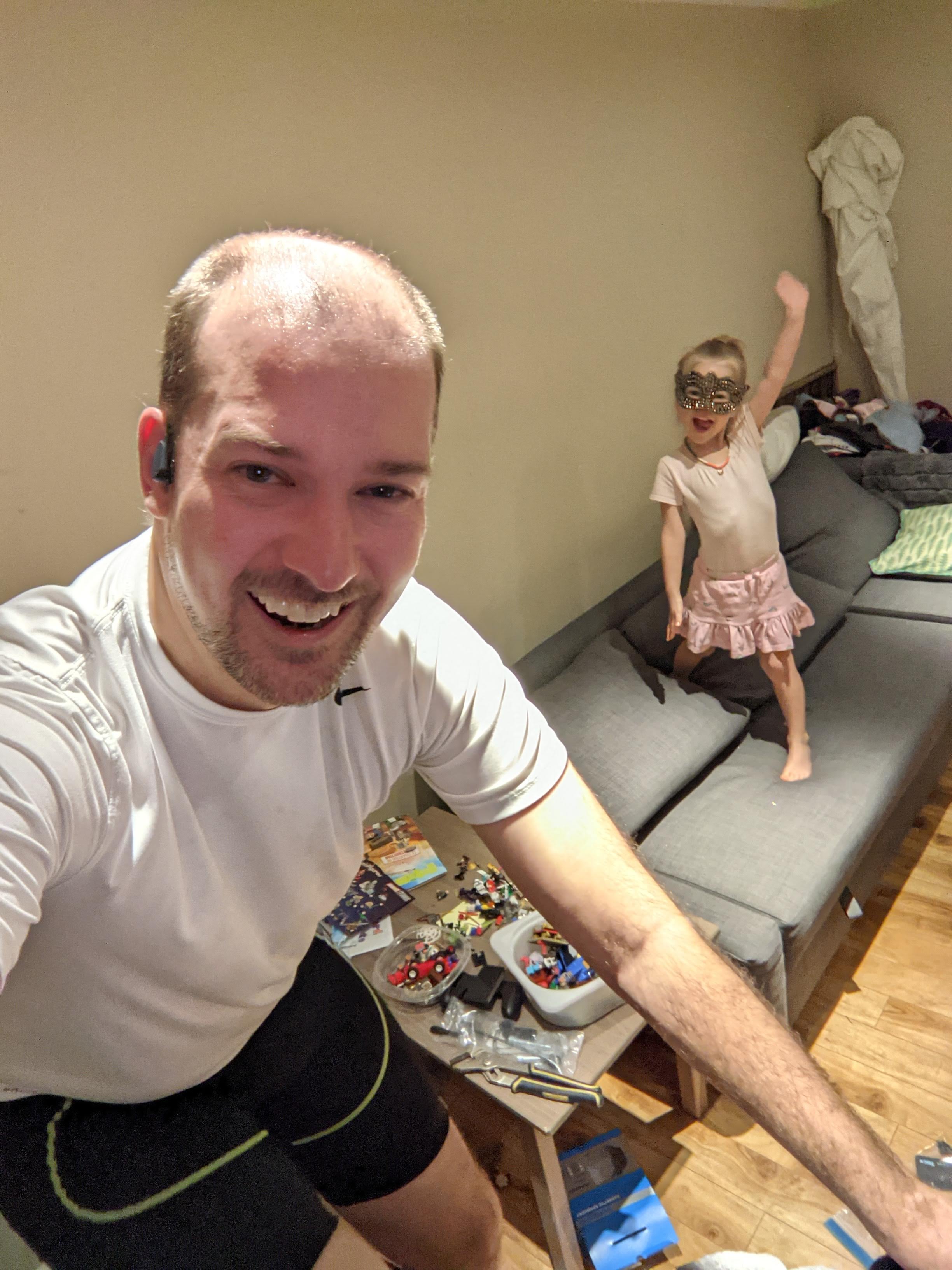 Cycling - Road
I bought an entry level road bike, the Giant Content AR 3. It look 5 months to come in, I got a bike fit and it's been a super investment. I expect I won't outgrow this bike for awhile.
Homelab
Kubernetes has always been an allusive, scary beast. I already had a home server to serving up media and my smart home gear so I thought it would be worthwhile to dive in!
I got a rack for my basement, 6 raspberry pis, read a bunch of tutorials and kept getting stuck. Two key things helped here:
kubespray is a fantastic set of scripts to provision an on prem setup. It's declarative making it easier to backup the setup, and reset things if I messed things up.
Getting a k8s coach - I asked around in my network to see if someone would be willing to pair program with my on my setup. Through a friend, I found Tyler who I've spent hours working through concepts and crushing weird bugs. I've paid him for his time as a thank you.
As a way to start giving back, I started working on Kubernetes The Fun Way but I ran out of gas in the evenings work on it.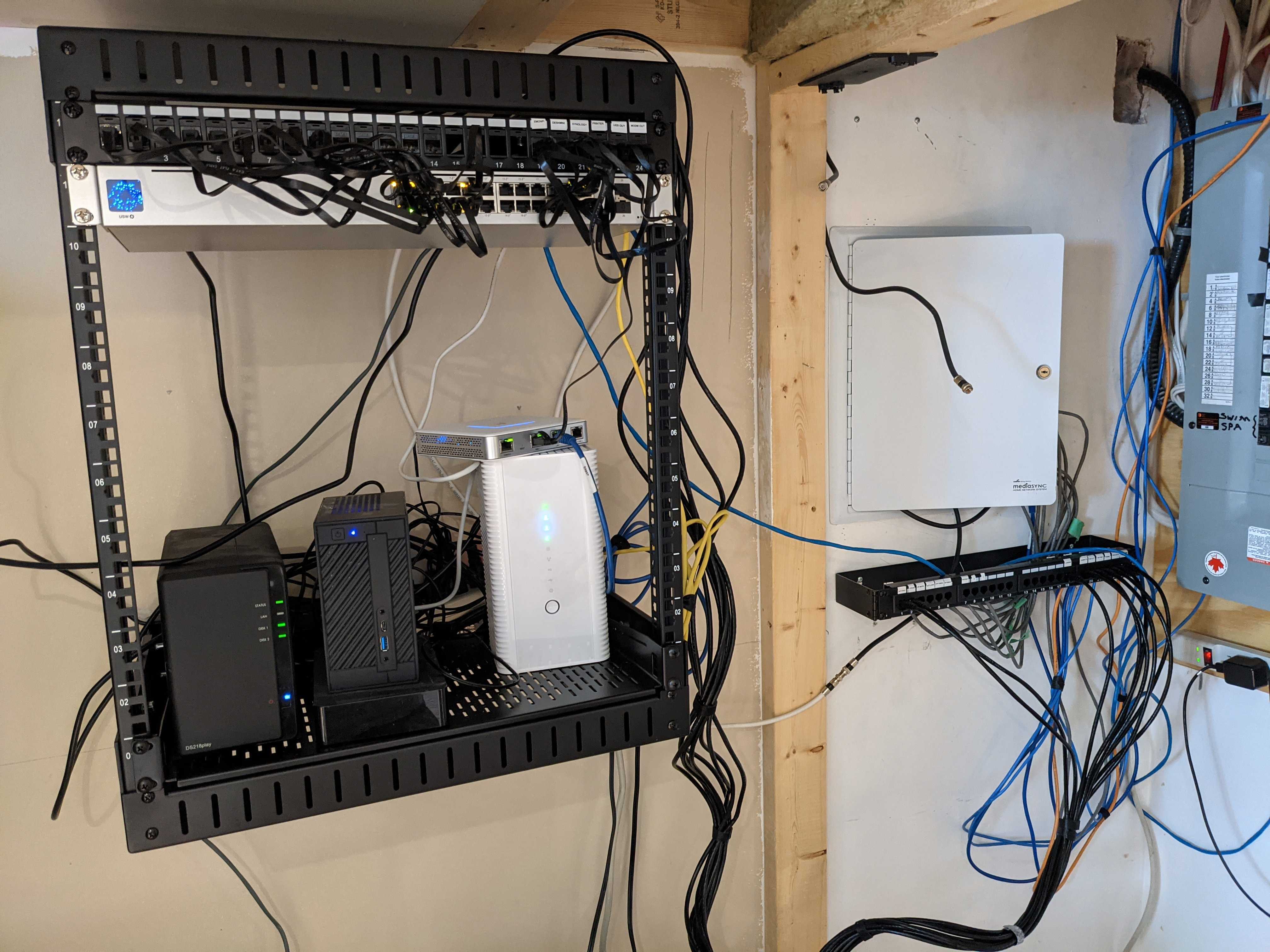 TODO: Add recent homelab pic with PIs
Gardening
We haven't had much luck growing stuff in our yard. This year we decided this was our year. We did two things differently:
Built a few rows of garden beds
Automated the watering with some smart home tech and drip lines
.. and it worked GREAT!
TODO: Add pic
Electronics - Water Filter
We have a Berkey Water filter from when we lived in Montreal. Ashley still really enjoys using it but it's a pain to manually refill it every time. Why not automate it?! I went to unversity for what is essentially embedded engineering: microcontrollers, sensors, and control systems. While doing things with hardware (especially water!) scares the heck out of me, I should be able to do this.
So I researched the right components and sensors, built the schematic, paid someone on Fiverr to build the PCB, got the PCB, built the code, then (yikes!) drilled into the wall and piped everything together. Amazingly, it works!!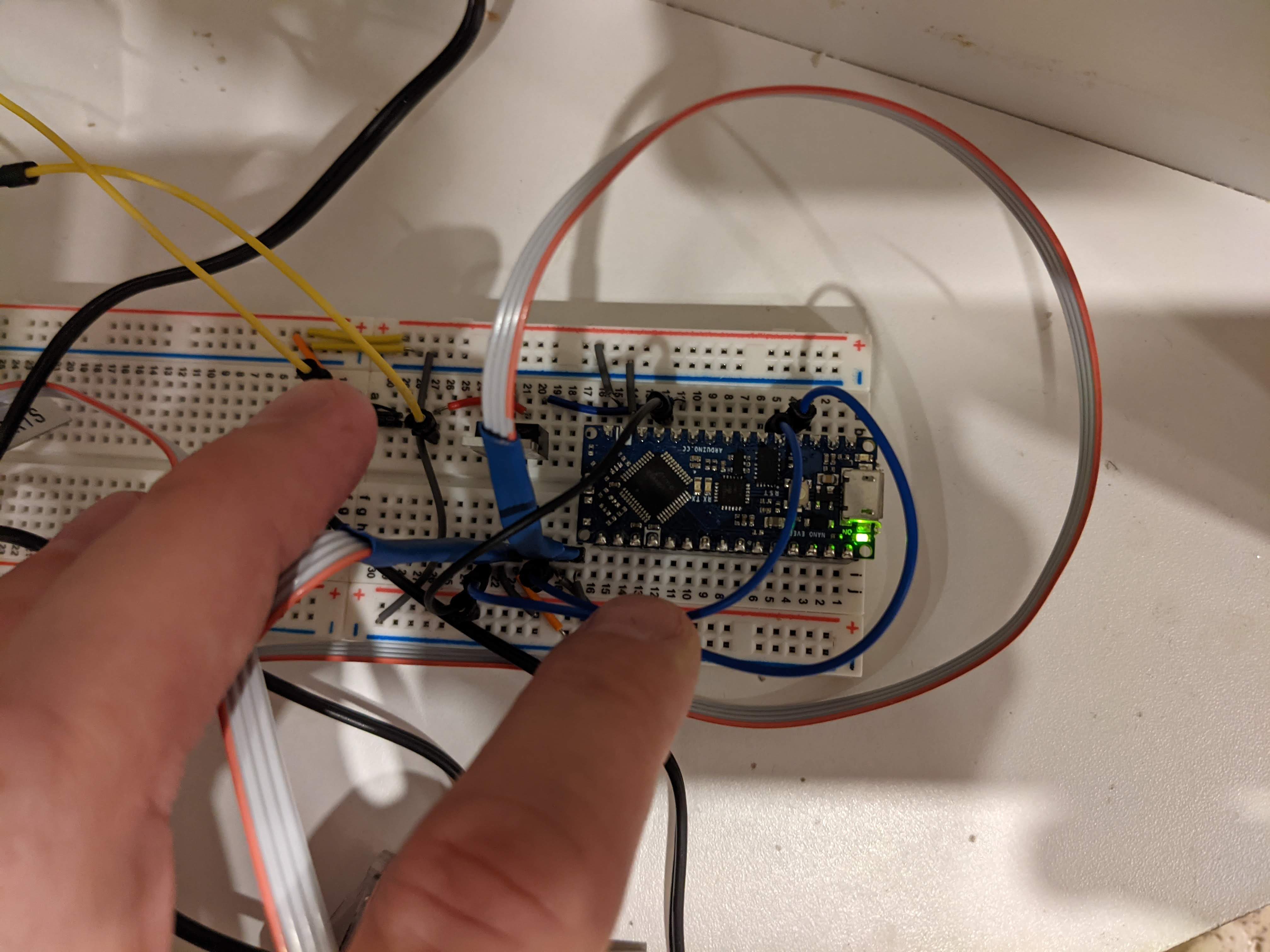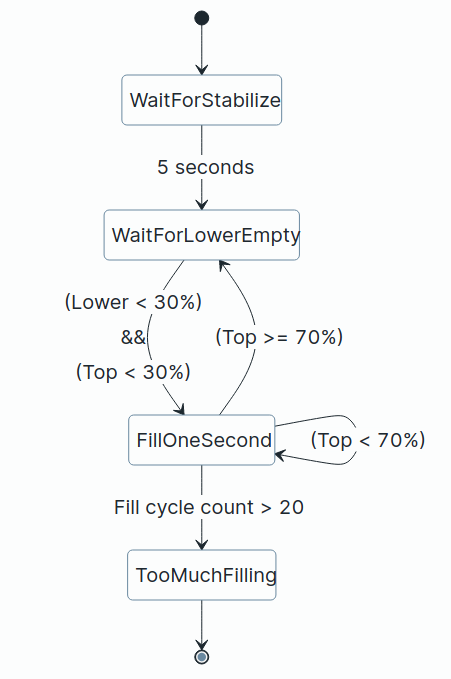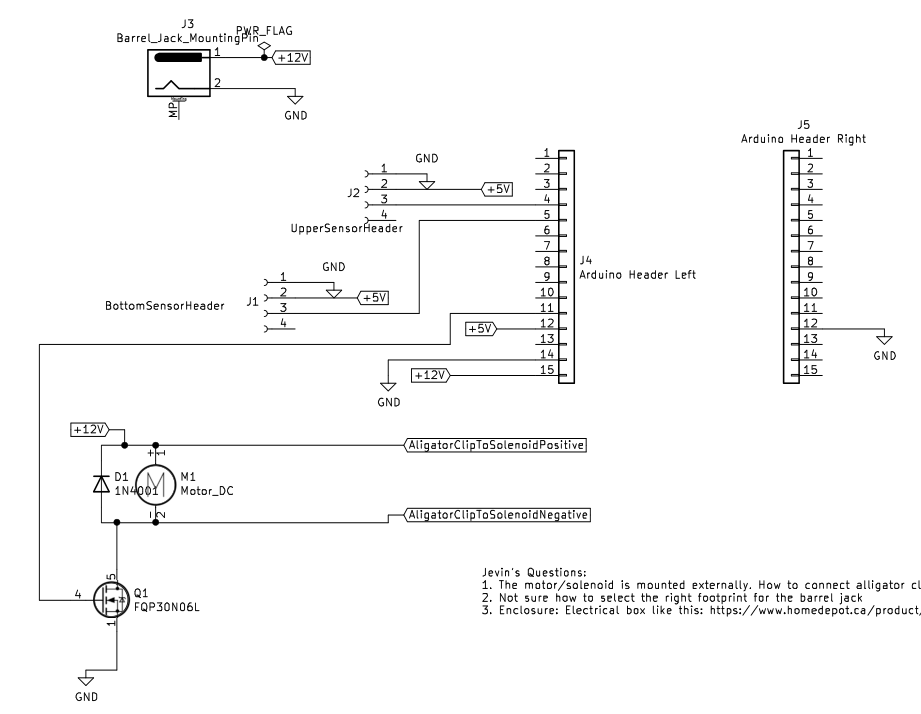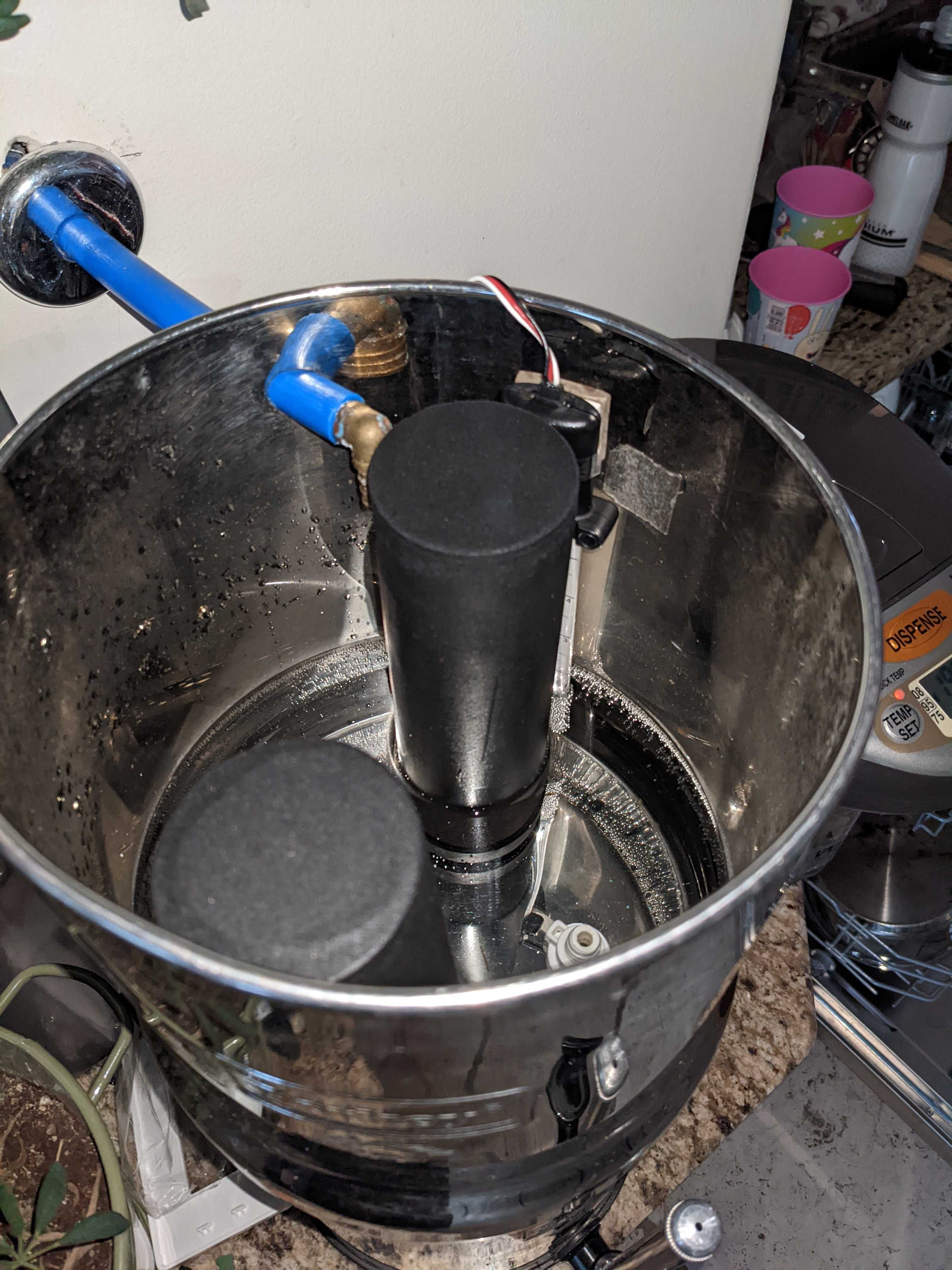 Getaways
Banff/Calgary
In early October, Ashley and I went to Calgary and Banff for four nights. We saw Ashley's sister and our nephews, saw mountains for the first time, and ate plenty of fantastic food. We hadn't spent this long away from our kids we first had them and it felt like a literal weight lifted from on our shoulders not having to be responsible to anyone apart from ourselves.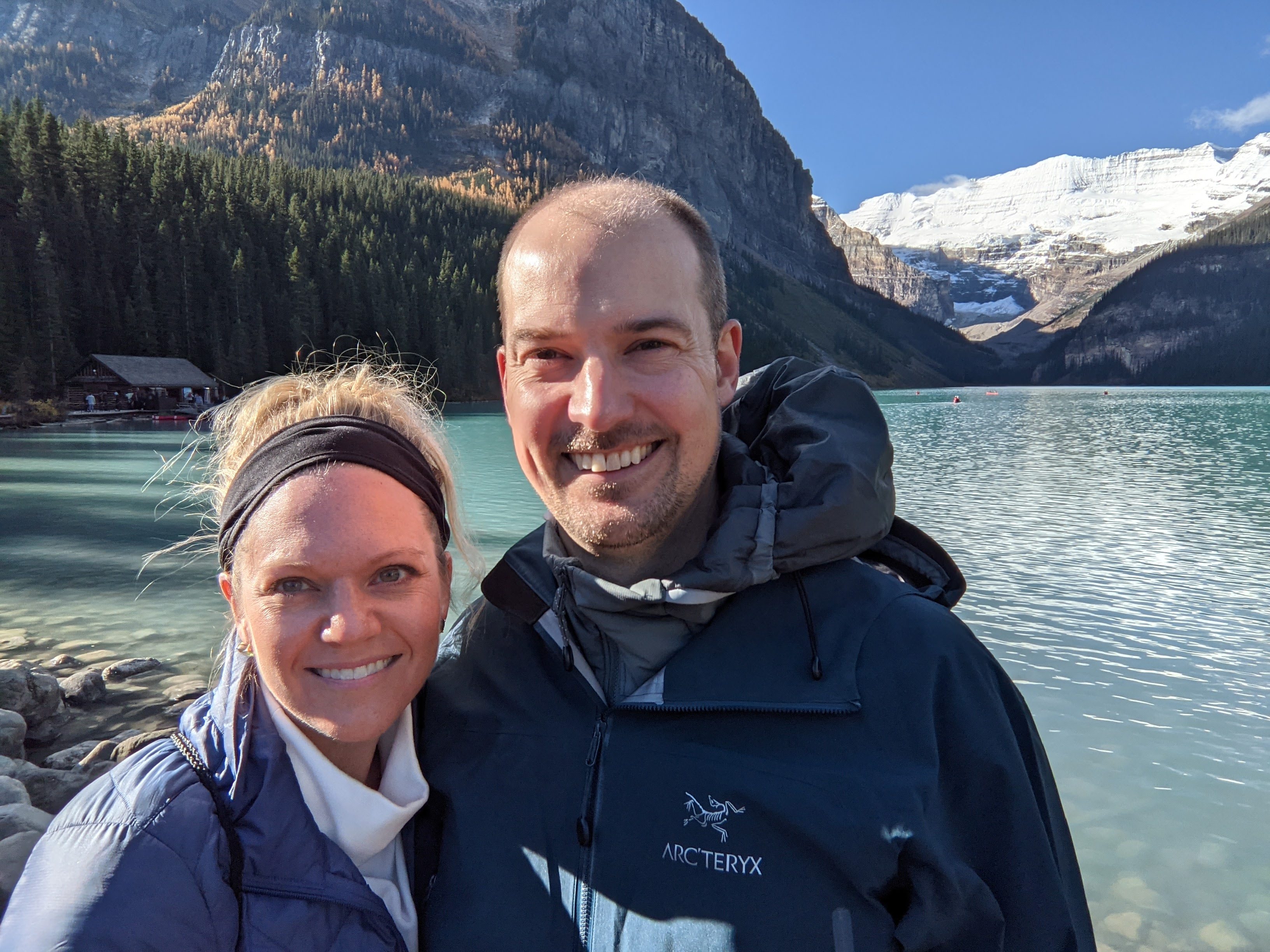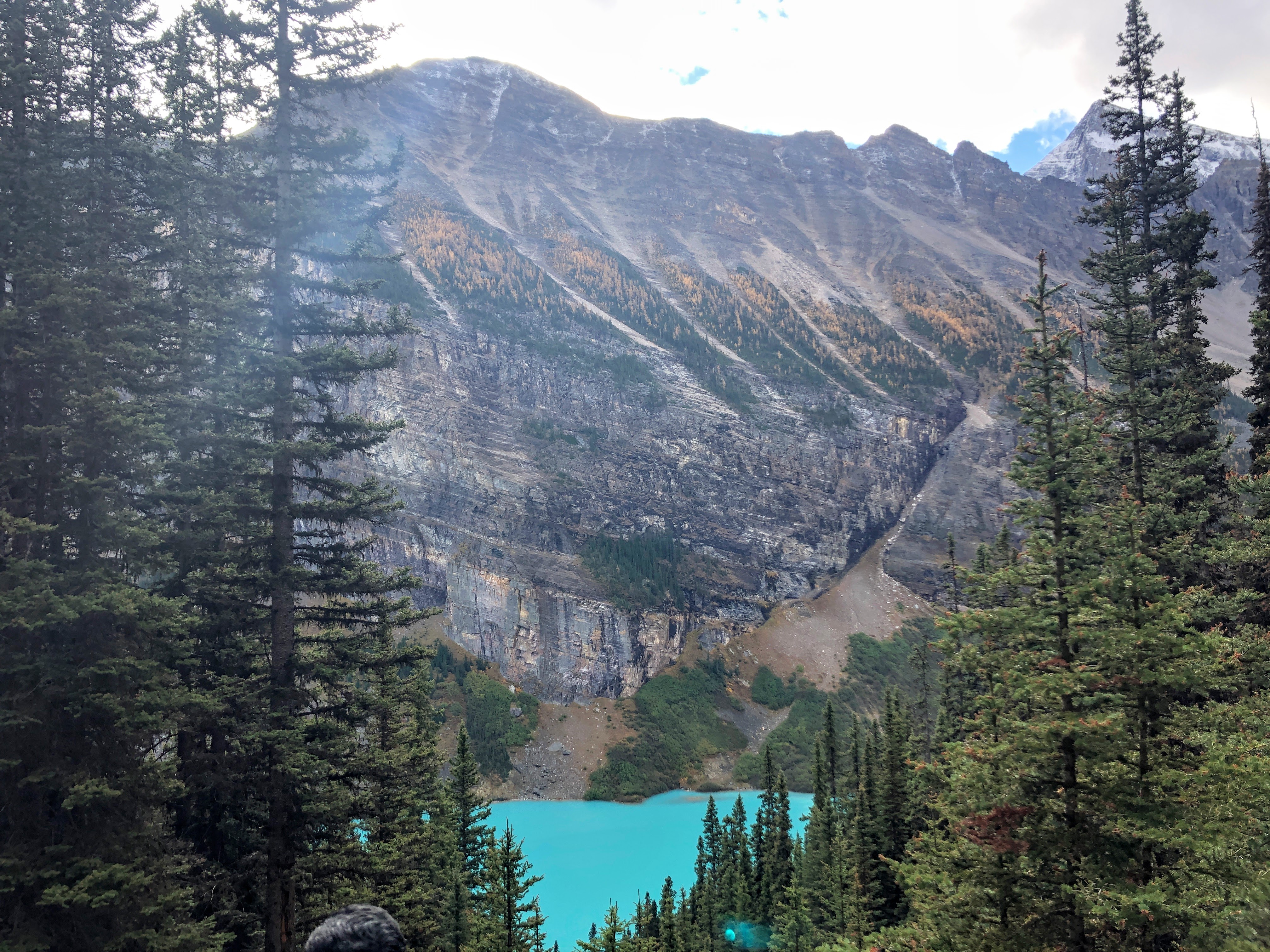 Le Petit Train Du Nord
Ashley and I did a two night trip traveling 80km on a lovely trail called Le Petit Train Du Nord in Quebec. Neither of us are avid bikers so we wanted to do something pretty easy but with lots of see. It was fantastic! I would love to do something like this again but it would have to have lots to see like this.
I'm offended Google says it would only take three hours to do. I'm way out of shape: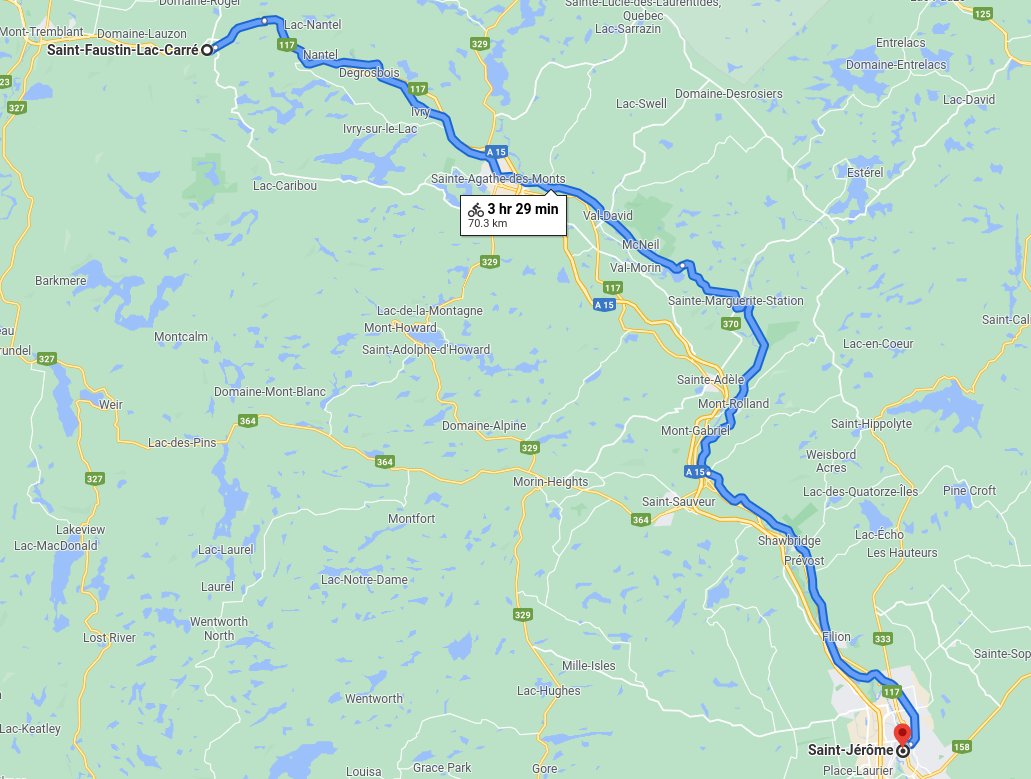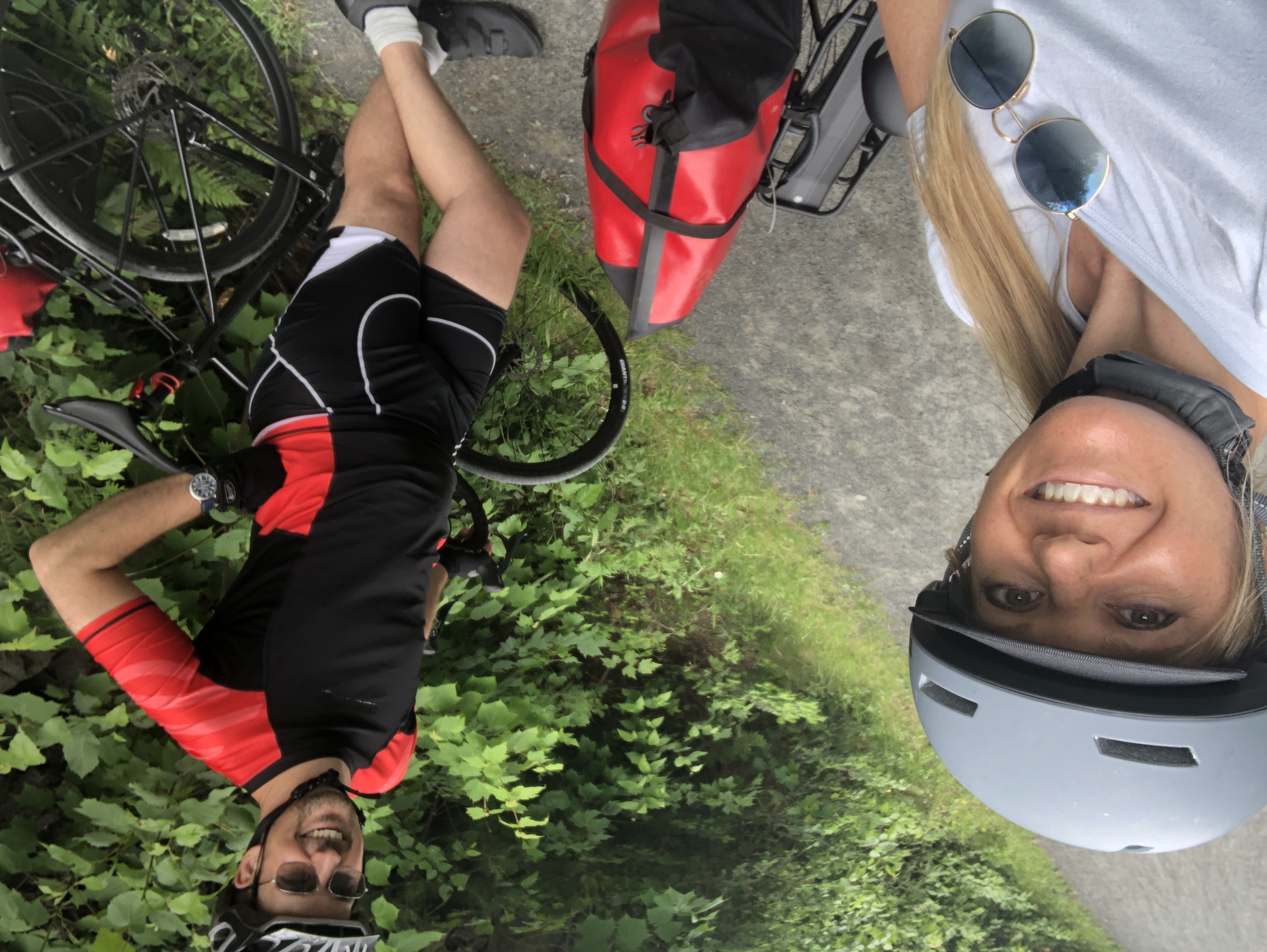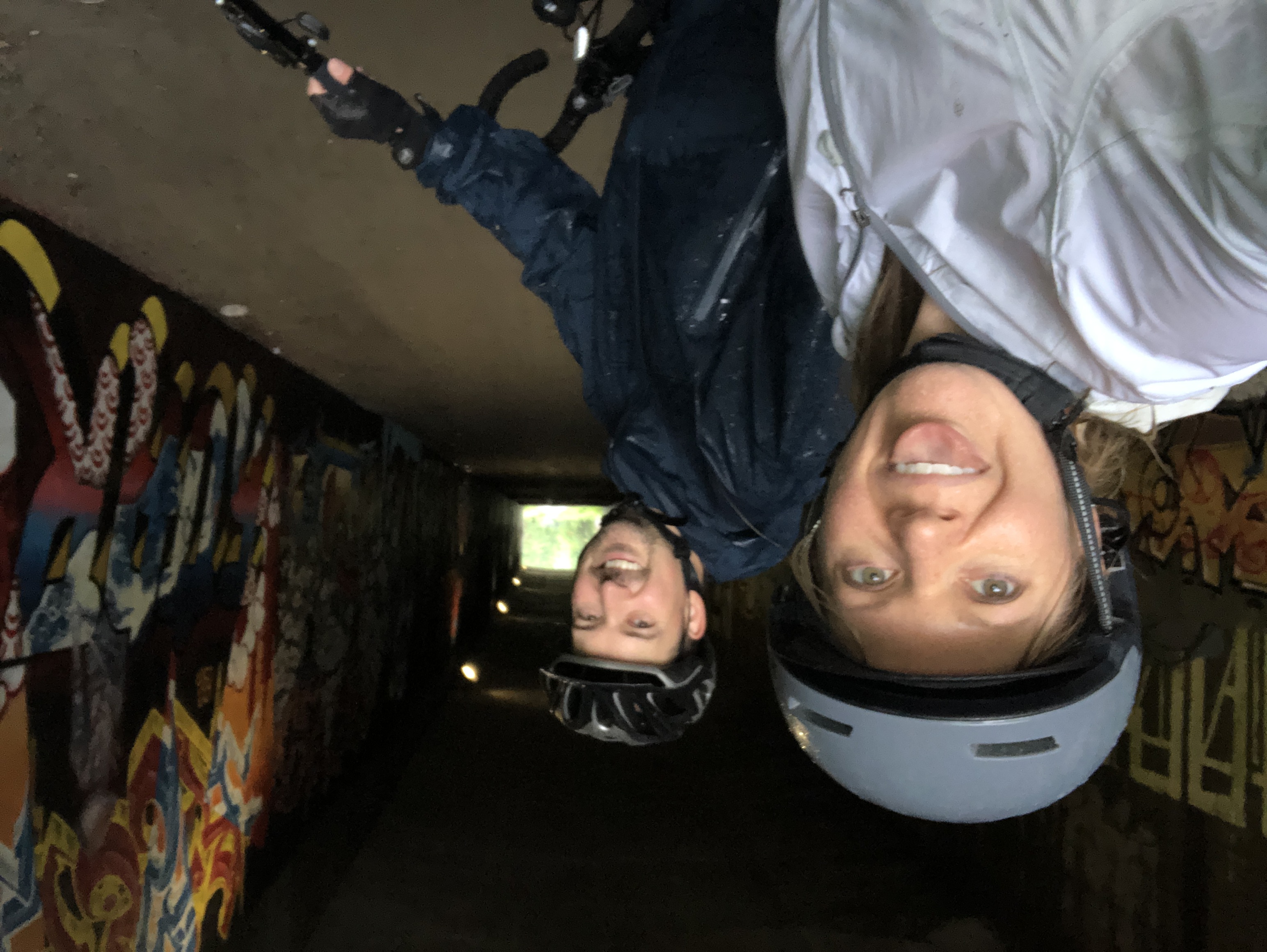 Shawville Cottage
We wanted something simple, comfortable and that wasn't too far. We found this lovely cottage an hour away where we spent a week. We did mini-trips in the morning and chilled out in the afternoon back at the cottage.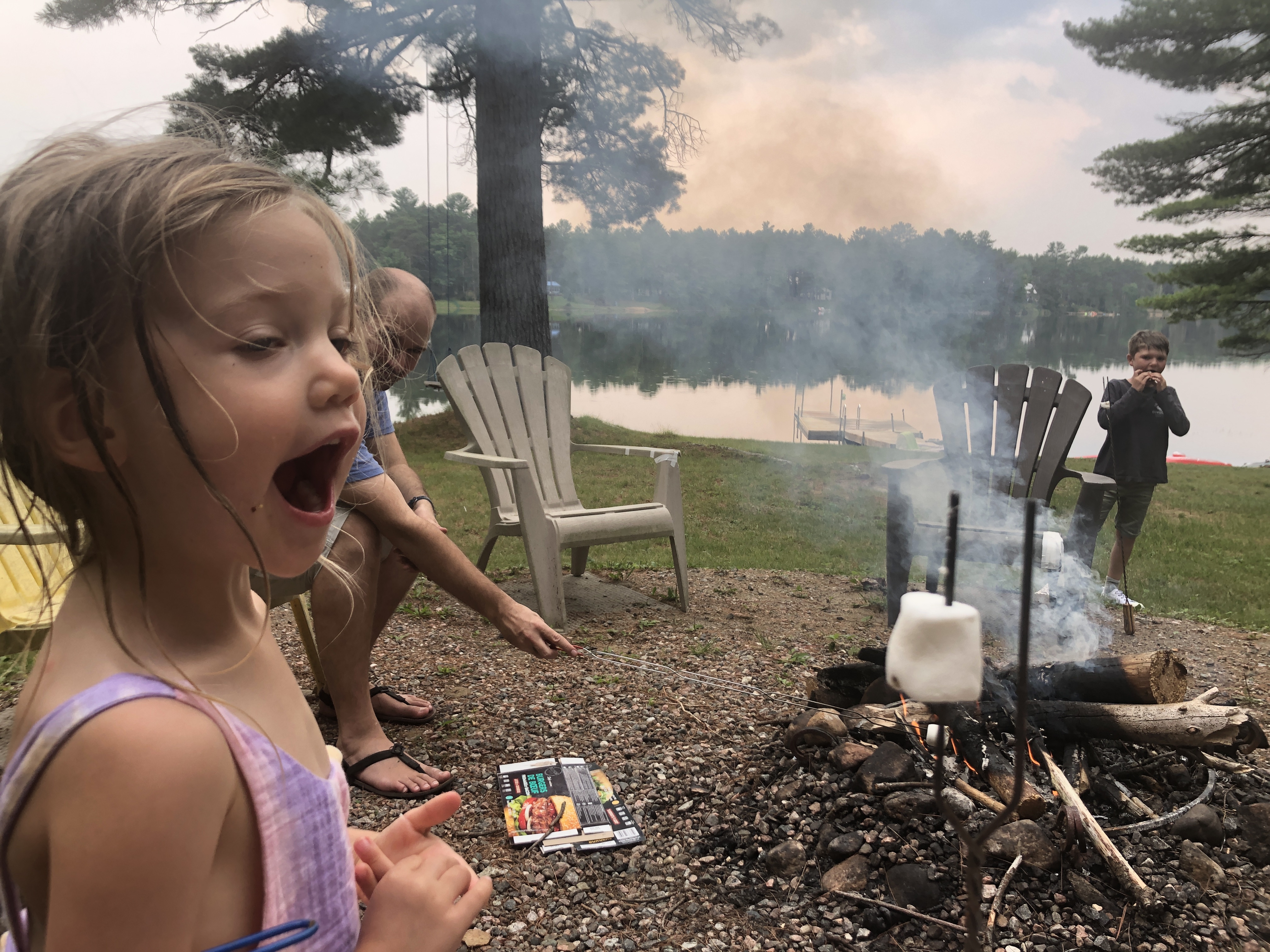 Personal Growth
Discovering ADHD
One of my kids has had a history of serious anxiety where they can act out quite aggressively. Working with a pediatric psychiatrist helped us discover that she had undiagnosed ADHD that was missed by many professionals. Treating her ADHD has been transformational for her and it showed us that it was the underlying root issue that caused her anxiety.
After this discovery, we had some family friends over where both the dad and their kid had ADHD. I said to the dad:
Me: That's interesting you both have ADHD Him: You know it's highly hereditary right? Me: looks at my wife She seems normal. looks at myself Oh crap
After working with my family doc and a few different medications later, my life has been transformed.
This discovery has been nothing short of transformational:
The first time I took medication that worked, I could think clearly, and I wasn't bombarded by distracting random thoughts. It was such a refreshing feeling that I starting crying.
I now sleep through the entire night, every night. Before this I tried everything to fix my sleep with only moderate success.
I have way more energy. In part from sleeping better, and in part not having to spend so much mental energy to stay focused.
My mornings are so peaceful. I now go to bed at 10pm and wake up 5:30am well rested and can read before the kids get up at 7am.
I would easily get overwhelmed when my kids would start acting out and I would need to take frequent breaks to collect myself. Since my diagnosis, I am able to manage things way better and be far more present with them in the situation.
If you want to learn more, this is an incredible series by Dr. Russell Barkley, by one of the leading ADHD researchers. Highly recommended: Dr. Russell Barkley ADHD Lecture
Building a Second Brain
I've always collected and organized notes in things like Evernote and Joplin. In 2021 I discovered Obsidian. While it is just another tool, the real power is linking the notes together to organize bigger ideas. Most youtube channels I've seen talk about this, do it in a very abstract or academic way so it was really hard for me to grasp. I just decided to start and see how to develop my own system.
I started taking notes in meetings and in one-on-ones.
In normal conversations with people, I would link to internal notes for people, projects or questions I was working through like "what should be the strategic direction for our team be"
Then I would look at those notes, check the backlinks and start summarizing the different places I tagged this note.
On it's face, it might sound like a lot of overhead without much much benefit. For me though, it has been absolutely game changing. When trying to work through abstract ideas or decisions with lots of data points, it's been really helpful to have all of the data in front of me to sort through, organize and summarize.
My vault growing in 2021:
If you're interested in learning more, Linking Your Thinking Youtube Channel is probably the best out there.
Family
Bunny
I am not afraid to say it: I am not a pets person. Maybe it's partly my frustration to being allergic to almost all animals, except for small ones. Unfortunately for me, my kids LOVE animals. We decided that a middle ground would be to get a bunny! After doing some tests with my allergist, were we all set and we welcomed Lucy into our life. She is super cute, affectionate and the kids love her.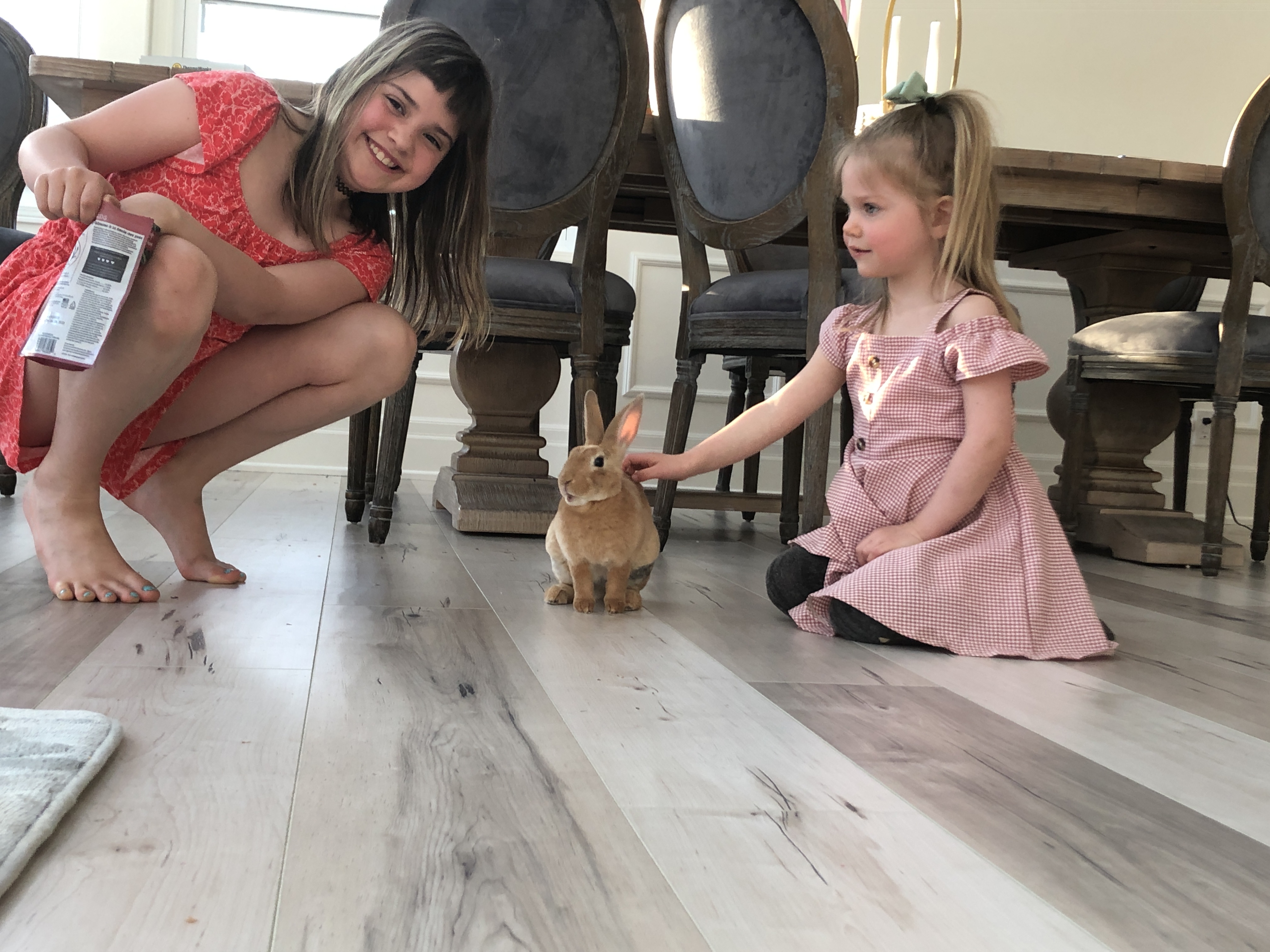 Outside
We are enjoying being outside and using our Swim Spa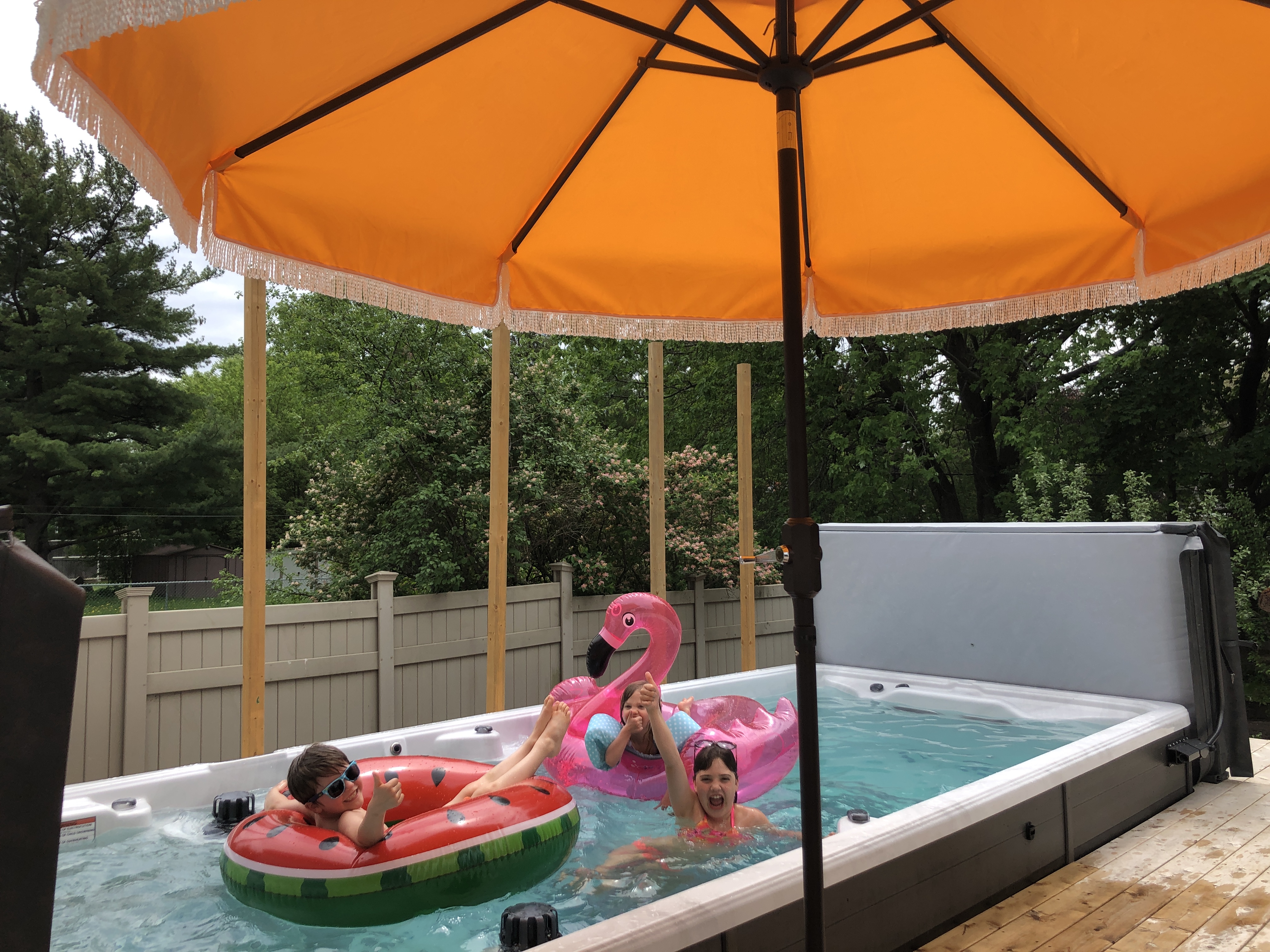 Looking Forward to 2022
These days, I really try to focus on planning one week at a time instead of having huge plans. This helps me a) stay grounded in the present and b) force myself to find small things every week to improve myself and optimize my happiness.
Professionally: I'm looking forward to joining a fast moving organization that has concrete, big problems to solve. Becoming a director with more direct reports aligns well with my desire to grow in my people management career. I would like to see if I can build an audience as doing that successfully can be leveraged in all kinds of ways. I'm going to start Ship30for30 Course in January. Stay tuned: @jevy on Twitter
Hobbies: I've accepted that adding an organized sport (like BJJ) or a musical instrument (jazz piano) will take far more time commitment than energy I have available. Instead of starting something new, I'm going to double down on my two favorite: cooking and all things technical (amateur radio, electronics projects, Linux, homelab/smart home type of stuff) for the forseeable future and I'm okay with that. There is always the future when life circumstances change.
Exercise: I'm really going to focus on cardio related activities (cycling and cross-country skiing). For strength, I hate upper body work. I might just do pull-ups, pushups and planks but for now, I just want to keep it simple and with stuff I enjoy.
Family - I'm going to keep doing date nights with Ash just to help us that we are more than just partners in partnering and todo-list crushers. Every time we go out it energizes us. I'm really enjoying the kids getting older and finding stuff to do together that we BOTH enjoy. Video games, cooking, outdoor exercise, board games are all things that are easy to pick up and do together. I'd like to start doing "family retrospectives" as a family nigh